About Us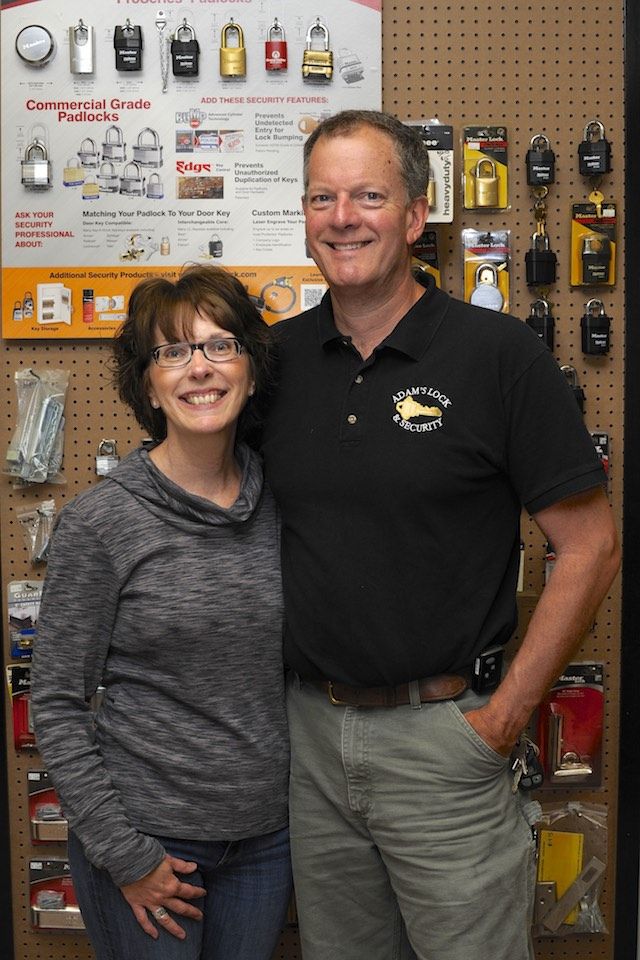 Adam's Lock & Security first began as The Village Locksmith nestled in the back area of the beloved downtown establishment known as Adams Hardware. In 1976, the Haytko family purchased the hardware store and later grew The Village Locksmith into Adam's Lock & Security.

Eric Strubel began his locksmithing career in 1990 on Long Island learning his specialized skills and techniques from both a seasoned locksmith and through security classes with hands-on training. After working for two small family-run businesses for over fifteen years, he wanted to venture off on his own. Eric and his wife Tammy, along with their two children, moved to Vermont in October 2007 and began to fulfill Eric's longtime dream of owning his very own locksmith shop… Adam's Lock & Security.

To keep up-to-date on the latest products and technology to enhance and manage security, Eric undergoes regular training and attends courses to continue his professional development. He received national accreditation in 2011 by being awarded a Certified Registered Locksmith (CRL) designation. This credential provides an objective measure of an individual's knowledge and competency in locksmithing and physical security. Eric has the ability, as well as hands on-experience, to handle multiple security scenarios. He possesses apt knowledge about his profession and will correctly provide recommendations and give sound advice to you.

You'll find Tammy in the shop and handling the calls. She has been working in the field of office management since 1985. Her scope of work has included working with upper management for several Fortune 500 companies as well as managing an ophthalmology practice and real estate appraisal company. It was pretty natural for her to take over running the office-end of the business, but the security business was something Tammy was not familiar with. The first couple of years were similar to going back to school—learning the basics at first: how to identify, locate and cut a key; learning the lingo; what questions to ask regarding customer concerns and problems. The day-to-day operations have a smooth flow now: taking in rekey requests , duplicating and programming vehicle keys, managing inventory to insure we have what's needed especially in emergency situations, fielding calls, managing Eric's appointment schedule, listening and then guiding customers in choosing door hardware.

Adam's Lock & Security knows you depend on us to understand you, your concerns and your security needs. We are here to assist you in determining the correct type of product necessary based on the security risk/exposure, life safety application and frequency of use. Whether you are a business manager or homeowner looking to protect your assets and provide a safe and secure environment for employees, friends and family, Adam's Lock & Security can help you achieve greater peace of mind.